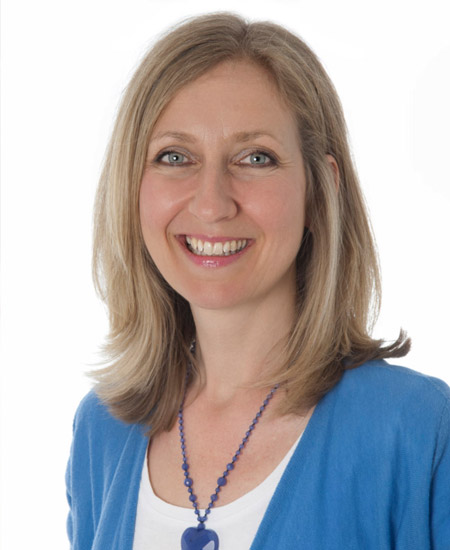 RACHEL WARD
DipION, mBANT, CNHC
Rachel is an experienced Nutritional Therapist who uses a Functional Medicine approach. This science-based approach recognises that each person is biochemically unique and has differing requirements to meet their health goals. It involves looking at the underlying causes of an illness or symptoms and providing a tailored and individualised plan. Rachel offers advice on a broad range of health issues, including digestive health, thyroid health and autoimmunity, gluten-related disorders, stress management and anxiety, teenage health, energy regulation, chronic fatigue syndrome. She also has a special interest in food sensitivities and the impact of food and diet on mood, behaviour and energy.
Rachel offers one-to-one consultations where she will take a full case history and discuss your health goals with you. She can also organise laboratory testing, which may include genetic testing, to offer a truly personalized dietary and, where appropriate, supplementary plan. Rachel has a strong belief in the healing power of food and her aim is to offer an individualised approach to help people feel as well as they can.
Rachel offers a warm and friendly approach offering advice that is practical and easy to follow. She has had first hand experience of implementing specific diets to assist with health problems and has seen the benefits. She gives practical advice and ideas to help make it easy, achievable and stress-free.
Rachel trained at the Institute for Optimum Nutrition, where she is now also a Clinic Tutor. She is a member of the British Association of Applied Nutrition and Nutritional Therapy (BANT) and is also registered with the Complimentary and Natural Healthcare Council (CNHC).
Rachel is also an experienced NAET practitioner and recertification instructor and regularly attends conferences and courses, particularly in specialized advanced NAET techniques.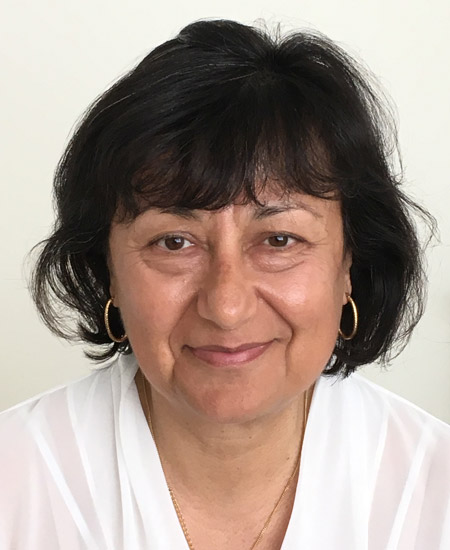 MARIA BURKE
DipION, mBANT, CNHC
Maria is a highly experienced nutritional therapist and Scio practitioner. She received her training at the renowned Institute of Optimum Nutrition, and introduced the SCIO shortly after that. She has been practicing both these disciplines in clinic for almost 15 years.
Maria's approach in her consultation comes from a functional medicine perspective, a method of considering all her clients symptoms and contributing factors, taking into account all the possible systems imbalances within the body, and dealing with the underlying cause itself. She uses the SCIO to assess these imbalances.
She has worked with people of all ages and backgrounds to assist them in meeting their health goals.
Maria expands her knowledge by attending up to date seminars in the latest nutrition developments. This has given her a special interest in a broad range of issues; including mitochondrial repair (cell energy) anti-aging strategies, chronic fatigue, digestive health, food intolerances, migraines and inflammatory auto immune conditions.
She also deals with people with empathy and understanding in a non-judgemental manner.
Accreditations
Maria is a member of The British Association for Applied Nutrition and Nutritional Therapy (BANT) and is also registered with the Complimentary and Natural Healthcare Council (CNHC).
Testimonials
"After about three years of constant pain in both my chest area and abdomen I was diagnosed with erosions in my stomach. Medication I was given by the hospital made me feel extremely will and I was unable to cope with the awful side effects. I was desperate for some help with my condition and it was suggested that I visit Maria to see if she could help me. I was rather sceptical, but went along to Maria in the hope that finally someone would be able to make me feel better so I could get my life back. The results have been incredible and have changed my life completely. I have stuck rigidly to Maria's advice on how to change my diet and not only do I no longer suffer any pain I have also lost two and a half stone in weight. The other obvious changes I have noticed are that I am much calmer and less stressed and feel awake instead of tired. The other positive effect is that I now feel in control of my body and the condition no longer controls me.
I would highly recommend Maria to anybody for a natural alternative treatment that works."
Alison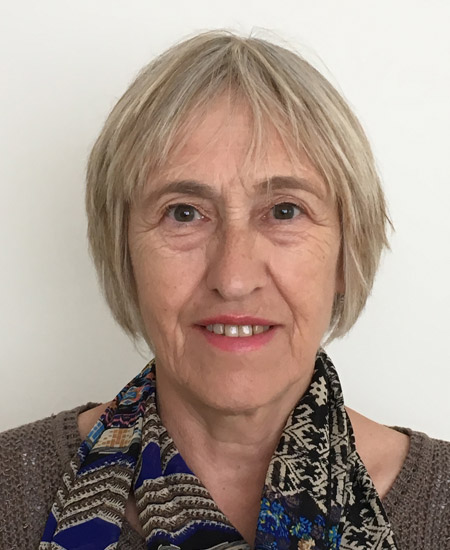 SUE LEADER
Sue Leader has over 20 years experience working with natural therapies. She initially trained as a Homeopath and has since studied Kinesiology, Nutrition and is a SCIO practitioner. Sue's interest began when her baby daughter's painful colic stopped after one visit to the Homeopath after months of unsucessful conventional treatment and sleepless nights. Sue was so impressed she went on to study Homeopathy and qualified in 1991.
Sue is registered with the British Institute for Allergy and Enviromental Therapy and has helped many children and adults with food intolerances, allergies and toxic overload from enviromental pollutants and heavy metals. Sue uses a combination of homoepathy, nutrition, dietary changes and SCIO to reduce reactions, remove toxins and boost immunity. Sue's expertise has helped a wide range of conditions including eczema, asthma, rhinitis, hayfever, arthritis, digestive problems and fatigue.
Sue is a leading specialist in the treatment of Candida using natural remedies. She has written a self-help book Understanding Thrush and Candida published by Neals Yard Press. Sue has helped many women with pre-menstral tension, painful periods, hormonal imbalances PCOS, and menopausal symptoms such as hot flushes and anxiety.
Sue gives regular talks on health topics such as Eradicating Candida and Natural Alternatives to HRT.
Sue is a trained Foresight Practitioner helping women and couples with unexplained fertility problems to go on to have happy healthy babies.
Accreditations
Sue Leader RSHom is registered with the Society of Homeopaths and British Complimentary Medicines Association.
Testimonials
I would thoroughly recommend Sue Leader - she has a very down to earth yet holistic approach. I have been seeing her for about 18 months for allergies to trees, grasses, weeds, cats, dogs, dust and gas fumes. The treatment has been pretty intense because I can get asthma from these things, which had been getting worse. This year however I have massively reduced my use of anti-histamines due to using the remedies that Sue prescribed. She is a true Wise Woman.
Sara Asgard
I first came to see Sue in 2008 for homeopathy because I was suffering from persistent negative thoughts about myself. I used to look forward to the monthly sessions to talk and for the homeopathic prescription.
Many things have happened in the 3 years that I have been seeing Sue (good and bad) and I feel that she has really helped me along. I am very happy with life now, and after having my recent children we all come and see Sue.
Sue has so much experience which helps her to be such a good practitioner and I feel she is very trustworthy, I am able to tell her things I wouldn't tell other people; she doesn't judge and she is honest in her responses. Specifically she has helped me get past my negative thoughts, and helped me to carry my perfectly healthy twins up to full term, and has helped with my nutrition, diet and weight loss.
My twins see Sue regularity for their ailments and she has identified food intolerances that were troubling them, our trips to the GP are infrequent!
Lauren Blake
ALISON VAN HAEFTEN
Nutrition
Homeopathy
SCIO Practitioner
I have over 20 years experience working with natural therapies.
I work as a Scio practitioner, am qualified as a homeopath in 1994 and also have qualifications in nutrition and massage. In addition, I am a registered nurse, working in palliative care at Woking Hospice.
This experience of working both as a nurse in the NHS and as an health practitioner has provided me with a good understanding of how both systems can work together to the benefit of people.
I have a particular interest in infertility and pregnancy programmes and supporting people who want to lose weight. I also have experience in working with patients with fatigue, hormonal and digestive problems.
It is wonderful to help couples who have been struggling to have a baby achieve this goal in their lives. The best approach is always to see both partners and this includes looking at diet, hormonal health and toxicity.
I have also enjoyed working with and supporting people who want to lose weight and help them to achieve their goals. Losing weight can be a challenge but with the right support, permanent weight loss, with its subsequent health benefits is truly achievable.
I also work with babies and children who have intolerances and sensitivities.

CATHERINE MORGAN
Information to follow
Our therapists' registrations & associations
Surrey Centre for Natural Health is not an organisational member of the organisations listed above and is therefore not affiliated or accountable to them.