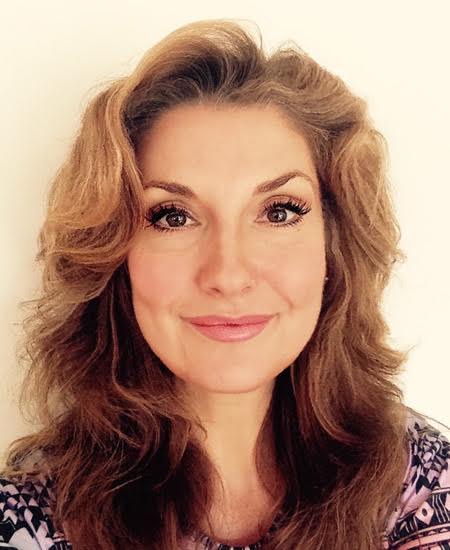 EVA ESCOFET
Eva was one of the first few practitioners in this country to use the SCIO in conjunction with Nutritional Therapy. The SCIO was introduced into her practice in 2004. The combination of these two disciplines has been an invaluable part of her consultation process, enabling for a high success rate in directing clients towards an improvement in their overall health & wellbeing. Her practise has always held a long "waiting list" of clients due to the popularity of her work.
Eva has a passion for working with people who are unwell and are unable to find answers or solutions for their health issues. She herself suffered from M.E for years, which at the time was deemed as "untreatable" by conventional methods. However through a combination of nutritional therapy and biofeedback therapy her symptoms of ME disappeared. This motivated her to study these disciplines in depth so that she could help others as she had done for herself.
Eva is a highly professional, knowledgeable and empathetic therapist whose overriding motivation is always to help others.
She set up The Surrey Centre for Natural Health in 2009 and over time has hand picked a dedicated team of expert practitioners in order to offer comprehensive natural health solutions for all clients, who offer the utmost level of care and professionalism. These include nutritional therapists, allergy specialists, osteopaths, physiotherapy, acupuncturist, masseur, counsellors, psychotherapist and hypnotherapist.
In recent years Eva has also branched into creating innovative nutritional supplements with global manufacturers and strives to help people on a wider scale through her unique nutritional formulas, that have been developed and researched through her extensive clinical experience.
Eva is the owner and product formulator for EverNutri® and now dedicates most of her time to research, development and human trials for potential new formulas to help with peoples overall health and well being.
Accreditations
Eva is a fully insured and Registered Nutritional Therapist and Advanced SCIO practitioner. She has trained in Raworth International College and Regents College for both disciplines. Eva is a full member of The British Association for Applied Nutrition and Nutritional Therapy (BANT) and is also registered with the Complimentary and Natural Healthcare Council (CNHC).
CLIENT TESTIMONIALS
I have been seeing Eva for several years and the results from the SCIO has made me change my lifestyle for the better. I have been cleared of Endometriosis and have completely changed the way I think about Nutrition which has had a positive effect on my diet and general health. The machine never fails to amaze me with the things it can detect about my body. Since I have been using the SCIO I have hardly visited my Doctor as I get much better results from the SCIO. I can't understand why everyone isn't using one.
I have been lucky enough to be under Eva's care for many years now, and the benefits I have found have been amazing. Before I saw Eva I sought help for my health problems from lots of different doctors and so called experts, but I was always unsuccessful. Eva establised the problems straight away and solved them. I went from feeling very ill to very good! Throught out the years I have had various issues come up, she has always been able to establish exactly what they are and her treatments have always made such a huge difference..really words can't describe how highly I rate Eva and her amazing machine!, anyone who is under her care, I am sure would agree with me - we are very lucky!
I can honestly say Eva Escofet and her scio machine saved my life, I had suffered for over 10 years with high blood pressure, diabetes, tiredness, general aches and pains of the joints. For a number of years I had been examined and tested at my local GP and only been given drugs that did not make me feel any better. Within two weeks of my appointment with Eva I felt (and still feel) younger, more mentally alert and gone was the breathlessness, fatigue and aches and pains. She has helped me stablise my blood sugar and has formatted a diet to maintain my health. My husband and I cannot thank her enough for giving me a new lease of life.
I was initially introduced to the SCIO over 5 years ago and was impressed then by it's accuracy and the way that I was able to monitor my health and more specifically, correct areas needing attention. However, I then met Eva Escofet 3 years ago and her ability to interpret and work with the SCIO was on a completely different level to previous my SCIO therapists. The in-depth detail in which Eva works and her incredible knowledge of not only the SCIO, but the entire nutritional field, have helped me enormously to maintain excellent health and also a far deeper understanding of how my lifestyle affects my health.

I have and will continue to highly recommend Eva and the SCIO - an exceptionally powerful tool, with a professional who knows how to fully utilise it. When I started seeing Eva I suffered from persistent fatigue as well as a variety of irritating skin conditions such as eczema. A year later I feel considerably better. I have lots more energy, my skin has cleared up and I generally feel happier with myself. I can wholeheartedly recommend Eva!
I would like to thank you for all your expertise, help and support for addressing a problem which has restricted my life for what seems like forever. With the help of the 'miracle machine' you have quite literally changed my life. Not only have you helped me but also my daughter who I was very worried about and within a week of seeing you the changes in her were amazing. We are both very big fans, naturally and now my other daughter is trying to see you so you have almost become part of the family!!!! I wish you every success with your new practice as you really deserve it and I just cannot praise you highly enough. Many thanks for all your wonderful work.
I have attended Eva's clinic for some years. I initially visited Eva in her capacity as a nutitionalist when I had become very concerned with my general health. When Eva introduced the use of SCIO I was sceptical but have been amazed at the way some unmentioned long term ailments (which I thought were beyond help) were diagnosed and either erradicated or vastly improved. I continue to visit Eva on a regular basis to maintain improved areas of health and to check on any areas of concern. SCIO achieves this and more, at the least ameliorating problems and sometimes completely repairing them.
Eva was recommended to me after being diagnosed with an overactive thyroid. Previous help had failed me and I was left with minimal options but to suffer the consequences of conventional medicine. Having met Eva I was still dubious about the effects alternative treatments would have. However; I was completely wrong. It was the best decision I have ever made. Eva is polite and extremely professional at all times. She provided with all the information I craved and gave me the hope that things would get better. She managed my expectations and gave me something to work towards. I could see (and feel) the results within weeks of meeting her for the first time and I haven't looked back since. I feel better, healthier and stronger now than ever before and I have no hesitation is recommending her to you as well.
Good health!
Eva Escofet is an excellent ambassador of SCIO, she is that rare mix of intuition and experience, with an in depth knowledge of her subject and with the facilities that SCIO offers she creates a memorable experience. Tailored for me Eva has improved my health and well being beyond my expectations. I feel very privileged to have this facility available to me and have no reservations recommending treatment involving SCIO.
I first came to see Eva at the end of 2008, I was very depressed and had awful PMT, to the point where it was affecting me so badly I can not do everyday things and was at breaking point. Eva was my angel; she took an assessment of me and hooked me up to the SCIO. The SCIO picks things up that doctors can't- Everything she told me from the assessement of the SCIO made perfect sense. I took the supplements reccomended for me and with Eva's help I really feel that I have come out of a very dark depression and in much better health. I have never met anyone as kind or as knowledgeable about nutrition as Eva and really feel that without her help I would not have been able to come out of what was a very depressed state and extreme hormone imbalance. Now I feel happy and no longer suffer from PMT, I am in good health, have a good job and contribute this to Eva and The SCIO.
I can't recommend Eva Escofet highly enough. When I first went to see her I was in an extremely bad way with stress, irritable bowel and exhaustion. I didn't know which way to turn as conventional medicine had nothing to offer; to the point where I thought I was going mad. A friend recommended Eva and my world began to turn around. Within a very short space of time I had some energy and my feelings of panic and helplessness began to disappear. Then after a while, my digestive system began to settle and I started to feel well again. I have recommended friends to Eva who have also been helped by her.
Our therapists' registrations & associations
Surrey Centre for Natural Health is not an organisational member of the organisations listed above and is therefore not affiliated or accountable to them.