DR. DOROTHY LI
D.O. M.Ost. RQ (UK) M.C.B.
Dr Xiao Li received her Bsc Degree in Medicine from the Beijing College of Acupuncture and Orthopaedics after completing five years of full time course, majoring in Orthopaedics of Traditional Chinese Medicine.
A member of The Association of Traditional Chinese Medicine (UK) (ATCM). She has worked in England as a Traditional Chinese Medicine practitioner since 2003. Xiao has worked in various clinics throughout London, England applying treatments for Chinese herbal medicine, TCM acupuncture, moxibustion, cupping, cosmetic acupuncture, and Tui Na (therapeutic massage).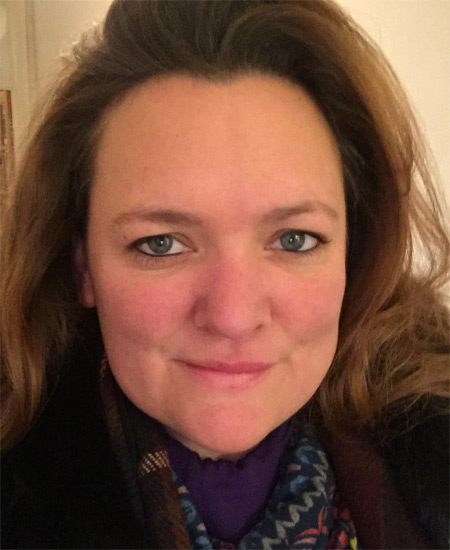 AMANDA RILEY
LCM Dip, Cert ECBS, FHT
Amanda has a wide range of therapies to help with relaxation, rest and emotional release. She works to help restore balance to the body.
Having trained initially in massage, she progressed through various techniques to learn to combine and create her own style of working. She combines intuition and energy work with Massage, Reflexology, Reiki and Bowen. She also continues to offer each of these as individual treatments.
Depending on your condition, symptom or stressor you can work together to create a bespoke treatment tailored for you. Getting to the root cause of the problem and allowing it to release without the need for a story or drama. Amanda has great compassion and is passionate about helping people move forward in life.
She regularly works with pregnant clients, has spent over 8 years helping people with all types and stages of cancer, to relax the body and mind and help work alongside their hospital or doctors treatment plan. She has worked with varying levels of physical and emotional trauma, working with victims of the war in Sarajevo to a wide range of emotional issues back in the UK. She is also widely trusted and her services used by a number of therapists and healers.
Hydrotherm Massage
Hydrotherm massage is massage where you lie on cushions of warm water. This provides a uniquely luxurious and unsurpassed massage experience for yourself. It allows you to remain lying on your back throughout the session without having to move, this is helpful if you are currently in pain, or find it difficult to lie on your front. The warm water gradually relaxes your muscles which enables the massage to relax you even further.
Pregnancy Hydrotherm Massage
Massage during pregnancy is a joy to give and receive, there are so many changes that happen during pregnancy it truly is the miracle of life. Some of the benefits are reducing blood pressure, decreasing stress and releasing muscle tension. It also contains that special bond where baby responds to the touch, a really beautiful experience.
The Bowen Technique
The Bowen Technique is a fascinating treatment, it is a simple, yet highly specific, hands-on procedure which has been widely practised in Australia since its development in the 1950's by Tom Bowen, an industrial engineer. Bowen Technique procedures were initially directed at acute musculoskeletal complaints such as work- and sports-related injuries. It soon became apparent, however, that these procedures had a demonstrable effect on many chronic medical problems, which include a litany of environmental medical syndromes.
"Thank you so much for my session today - I have had such a lovely day and know that I'm going to sleep like a baby tonight! I am so pleased I took up your offer last year and have started a little journey of discovery and unwinding at the same time. Thank you."
Cara - Surrey
"I was in a desperate state of suffering a phase of insomnia over the Christmas period and by chance found Amanda for a reflexology treatment. I can't recommend Amanda highly enough. I walked out after one hour of treatment with a much calmer mind, followed by a good night's sleep. The value of that feeling of waking up after a good night's sleep cannot be put into words, but everyone who has experienced insomnia will know exactly what I mean! 10 days on and I'm still sleeping! Thank you Amanda!"
Baerbel, Surrey

SILVIA DIAS
Physiotherapist
More details to follow...
Our therapists' registrations & associations
Surrey Centre for Natural Health is not an organisational member of the organisations listed above and is therefore not affiliated or accountable to them.