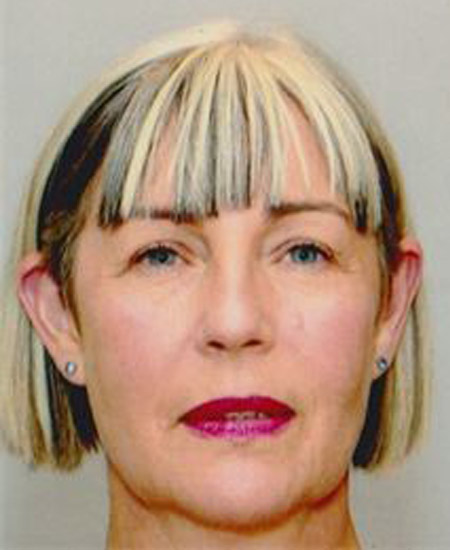 GERALDINE MCEWAN
Are you concerned about yourself or somebody else?
Can I help you discover what you really, really, want? You can come along as an individual or a couple. You might be looking for business or creative coaching or even workplace mediation.
I am a clinical psychotherapist and work with anxiety and depression I have a specialised interest in the treatment of addictive behaviours in individuals, relationships and families. It's main feature is low self esteem. Addictions might include alcohol and drug misuse, eating disorders, compulsive spending and co-dependency. Assertion, anxiety and communication issues can be a result of having, living with, loving or having been raised with one or other of the above.
You can benefit by:
Identifying causes of problems
Experiencing relief of symptoms
Developing problem solving skills
Achieving a balanced lifestyle
Improving functioning at home or at work
My work with you will evolve around three core approaches:
Psychotherapy
a process where through conversation we can discover what makes you behave and respond in the ways that you do. Through dialogue, and a safe place to explore your hopes and fears, you come to understand yourself and discover what you want
NLP
the study of subjective experience, and a powerful change technique. The better able we are to understand that process in ourselves, the better able we are to communicate our needs and wants to others.
Clean Language Facilitator
a method of using metaphorical and symbolic modelling to manage trauma and articulate ideas. Like NLP it has applications in therapy and coaching.
About me
I have worked for sixteen years with individuals, couples and groups. In my experience, people achieve lasting change through a greater understanding of themselves and what they want and need. Then, through learning how to communicate that with those around them.
This creative process fascinates me. I once worked with musicians and loved being part of a process that translated ideas into artistic and commercial reality. The same passion informs my practice. I have developed skills to facilitate you to explore your positive intention for yourself and how to use that knowledge to great change and growth in the service of what it is you really, really want.
As well as being a practicing therapist, my professional portfolio includes supervision for practicing and trainee psychotherapists and counsellors. I write, research and contribute to articles and books about mental health recovery and well-being. My experience, insight and understanding has been gained and consolidated across private, statutory and voluntary sectors of care.
I studied creative writing and write novels. I received a "Kings Fund" commission to write about the work of a charity, The CORE Trust, which provides holistic treatment for addiction. "An holistic approach to addiction" was published in 1996. Currently, I'm working on a book about the most common reasons people come to therapy and what you can do to help yourself or someone else.
I am accredited with the Neuro Linguistic Counselling and Psychotherapy Association and an accredited member of the United Kingdom Council of Psychotherapy. I have studied at masters level and have a postgraduate qualification at NVQ level 5. I have worked with Priory Healthcare as a manager and at senior practitioner level since 2000.
I am someone who believes we have all the resources we need. In times of change or distress, it can be useful to seek support, to catch up with your positive intention for yourself. With my range of therapeutic techniques I can facilitate your reaching a new understanding of yourself.
You can develop and grow aspects of your personal, professional life or creative life. You can change what is important to you and how that impacts on your relationships.
When faced with challenging decisions or situations, a useful and important skill is to pay attention to what it is you would like to have happen. Unwanted or old behaviour can get in the way of your ability to do this. Give yourself the space and time to explore the essence of what you want, hold it to the light, at an exposure fitting the circumstances in your own life and relationships.
Understanding yourself is in your own hands. Change is an organic process, yet when it happens, evaluating the situation, exploring thoughts and feelings can give wider insight. Any changes necessary can happen at a speed relative to what suits you. This process can encourage and focus while maintaining the essence of what you value. Be surprised by the changes you might make. Understand and discover what you really, really want.
Understanding where you are now - and then, where you might want to be - will give you the chance to evaluate and make decisions about where best to place your attention and direction. Change, based on what you learn about yourself and what you truly need and want, can then be long lasting.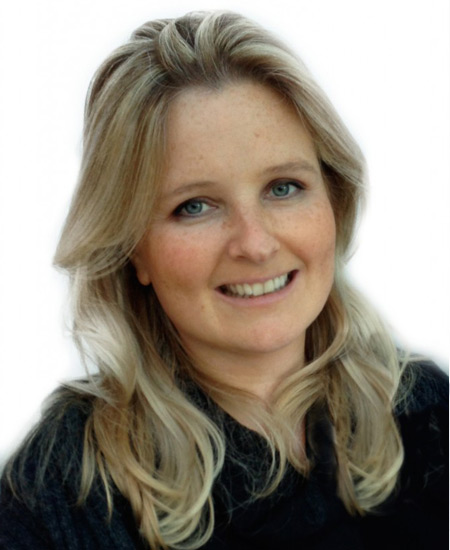 GEORGINA SAYCE
HPD, MNCH
I have a lifelong interest in helping people to reach their full potential. I have training in Client Centred Therapy, Psychotherapy, Hypnotherapy, NLP, Life Coaching, Cognitive Behavioural Therapy (CBT), Eye Movement Desensitisation Reprogramming (EMDR) and Emotional Freedom Technique (EFT). I help people in any area of their lives in which they need support. Clients come to me in times of transition, when they are uncertain of the way ahead, to heal past hurts or to change a behavioural response that is limiting them in some way. Watching people move forward in ways that have previously been blocked to them is extremely rewarding. I gain huge pleasure from seeing the progress clients make. I look forward to meeting you and helping you move forward on your journey through life.
Training, qualifications & experience
- Originally training with the SCCP gaining a diploma in Clinical Hypnotherapy.
- NCH Approved Hypnotherapy Practitioners Diploma HPD
- SCCP Advanced Hypnotherapy Diploma
- SCCP Psychotherapy & Counselling Diploma
- SCCP Certificate CBT
- SCCP Certificate EFT
- SCCP Certificate NLP
- SCCP Certifcate EMDR
- ITEC Anatomy and Physiology
- I have had eight years experience working in private practice
Testimonials
"Georgina has helped me through a number of difficult periods in my life, from dealing with my marriage breakdown to coping with a very upsetting and stressful period in my work life. She has helped me to unravel my feelings, understand and deal with them and work towards creating a positive future. Georgina is such a warm, caring person that sharing your innermost thoughts with her feels more like confiding in a lifelong friend than a therapist. I'm so grateful for all the help she has given me" (Claire, London)
"I have had three previous attempts to "sort myself out" with no great success, but I can quite truthfully say that my sessions with G have been life changing. I am now equipped with skills to help me deal with everyday struggles and greater life burdens. I now spot the warning signs quickly when the balance of life starts to tip and am equipped to analyse the situation and correct my mental approach with genuine self belief and worth. I still have lots to address but I can truthfully say I have started to like and value myself! Thank you from bottom of my heart" xxx (Bee, Thames Ditton)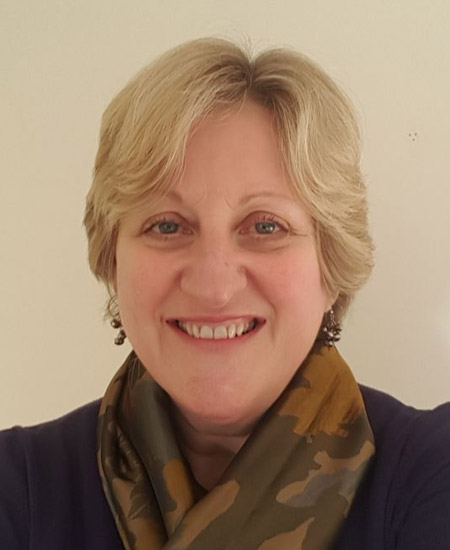 PAULA TARR
Talk Things Through Counselling
Guidance to self revelation
I believe the answers lie within you and together we will ensure that you feel safe while developing mutual trust to enable you to air your issues.
Genuine care & understanding
I hope in our sessions together you will feel heard and understood in a non-judgemental manner and that you will experience me as real and genuine.
Welcoming safe space
Our sessions together will be held in a comfortable and welcoming space where I will maintain your privacy, confidentiality and safety.
A little about me
I have always been interested in how people live their lives, their likes and dislikes, what they're passionate about.
I am a qualified and experienced counsellor, having spent many years working in the field of cancer care at the Fountain Centre based inside St Luke's, Royal Surrey County Hospital, with patients, their families and staff, along with Phyllis Tuckwell Hospice, working with bereavement and grief. This requires me to not only work with health issues, but also the many concerns that arise from everyday living; relationships, work life and home life concerns, along with abuse, complicated grief and living with uncertainty, fear and change.
Session rates
Get to know me
30 mins £10
Giving us the opportunity to discover whether working together feels right for you. At the end of the session there is no obligation for you to commit to working together, it is important that you feel comfortable.
Continued Sessions
50 mins £50
Once you've decided to continue, the ongoing fee is £50 per session.
Other Circumstances
If you are on a reduced income, a student, or unable to meet the full cost of my services, talk to me about other cost options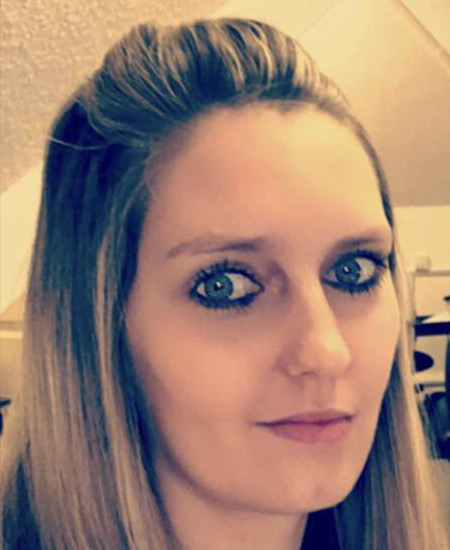 MADELINE SAINT
I have always believed that by opening up and talking to someone who is outside of your situation, you can feel a sense of relief and trust in that person to keep what you have said confidential.
I would like you to feel that you're being listened to and understood which in turn, will help to create a safe environment for you to speak freely in. Counselling is a chance for you to explore and learn more about yourself while having me alongside you for the journey.
About me
I have a degree in Counselling Psychology and a Diploma in Counselling.
I have worked on mental health wards and been based in a community mental health team for 4 years, where I worked with families who were impacted by a loved one's mental health. Here I also worked with individuals who were suffering with their own mental health problems as well. I now work with teenagers who are about to leave the foster care system where I help them to adjust into living independently and building the best life they can for themselves.
I love working with people of all ages to help support them and to help them realise they have their own answers to their problems; it's just about unlocking these.
Sessions
I offer an initial session to new clients to give us chance to get to know each other and see if we can work well together. There is no obligation for you to return for more sessions with me if you don't want to.
For this first session I charge £10 for 30 minutes. If you would like to return for more sessions with me after this, I charge £50 for 50 minutes.
If you are a student or on reduced income please discuss this with me during our initial session and we can talk about costings.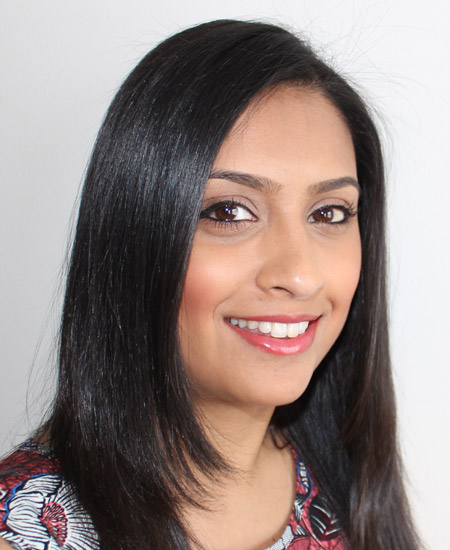 DR. REENA AMIN
BSc (Hons), MSc, DClinPsy, PgDip, CPsychol
Chartered Clinical Psychologist
Cognitive Behavioural Therapist
I am a fully qualified and experienced Chartered Clinical Psychologist and a BABCP Accredited Cognitive Behavioural Therapist. I have worked in the NHS since 2005 where I have gained a variety of experiences in different clinical settings including primary and secondary mental health services, specialist eating disorder services and specialist trauma services. I specialise in working with adults and have extensive experience in working with a range of mental and physical health difficulties.
I provide a professional service offering comprehensive psychological assessment and evidence-based therapies such as Cognitive Behavioural Therapy (CBT) and Narrative Exposure Therapy for PTSD. I work with a range of difficulties which include:
Depression
Post-Traumatic Stress Disorder (PTSD)
Obsessive Compulsive Disorder (OCD)
Panic Disorder
Agoraphobia
Social Anxiety
Health Anxiety
Generalised Anxiety Disorder
Phobias
Eating Disorders
Anger Problems
Adjustment Difficulties
Low Self-Esteem
Long Term Health Conditions and Chronic Pain
I have a warm and friendly approach and I work collaboratively with people to develop a shared understanding of their difficulties. I work hard with people to enable a tailored and focused approach to meet individual needs, whilst delivering evidence-based therapies in the most effective way.
I am an Associate of Hampshire and Surrey Psychology
www.hampshirepsychology.co.uk
Qualifications
Postgraduate Diploma in Cognitive Behavioural Therapy, Institute of Psychiatry, Kings College London (2012)
Doctorate in Clinical Psychology, University of Surrey (2011)
MSc Health Psychology, City University (2006)
BSc (Hons) Psychology, University of Hertfordshire (2003)
Registration and Professional Membership
Registered Practitioner Psychologist, Health and Care Professions Council (HCPC)
Chartered Clinical Psychologist (CPsychol), British Psychological Society (BPS) and the Division of Clinical Psychology
Accredited Cognitive Behavioural Therapist, British Association of Behavioural and Cognitive Psychotherapies (BABCP)
Specialist Training
CBT Supervision (2014)
Supervision (2013)
Narrative Exposure Therapy for PTSD (2013)
Group Therapy (2013)
Mental Imagery in CBT: PTSD & Beyond (2010)
Introduction to Compassion-Focused Therapy (2009)
From Chaos to Clarity: Collaborative Case Conceptualization (2009)
Publications
Amin, R., Strauss, C. & Waller, G. (2012). Body-related behaviours and cognitions in the eating disorders. Behavioural and Cognitive Psychotherapy, 9, 1-9.
Connan, F., Dhokia, R., Haslam, M., Mordant, N., Morgan, G., Pandya, C. & Waller, G. (2009). Personality disorder cognitions in the eating disorders. Behaviour Research and Therapy, 47, 77-82.
Dhokia, R., Hinrichsen, H., Meyer, C. & Waller, G. (2009). Clinical and psychometric validation of an extended version of the testable assumptions questionnaire (TAQ-ED-R). Eating Behaviours, 10, 62-64.
Hinrichsen, H., Waller, G. & Dhokia, R. (2007). Core beliefs and social anxiety in the eating disorders. Eating and Weight Disorders, 12, 14-18.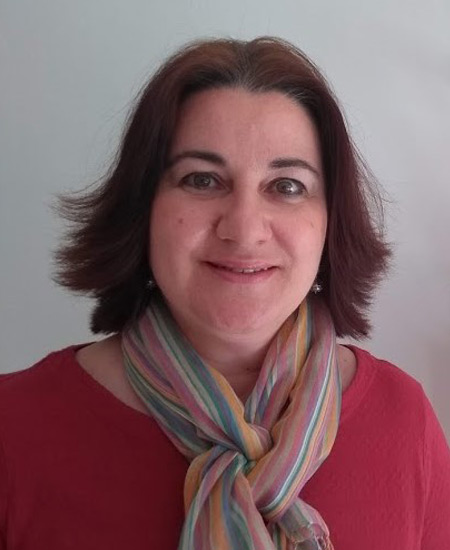 BRUNA ARMANI-TESLICH
Integrative Counsellor / Psychotherapist
I am a qualified and experienced Integrative counsellor and psychotherapist working with individual adults and young people.
Integrative approach comprises teachings based on psychodynamic, humanistic and cognitive behaviour approaches. It offers broad academic foundation that can be moduled according to each individual's needs.
This approach emphasises the importance of our mutual relationship; relationship that is based not only on practical aspects such as contract and presenting issues but also on a real emotional connection. This is very different to a professional relationship you might have with your doctor or dentist.
This relationship will often be influenced by our past experiences, where we will remind each other of someone else from our respective pasts. And that is OK, we will explore this together.
I will aim to provide a relationship that is reparative and corrective if the original parental relationship was abusive of deficient.
I can offer you a space that is safe and non-judgemental where you can start exploring and making sense of your issues. By looking both in the past to understand your patterns, reasons behind their development and by looking forward to see how you can change them.
So, we will work towards developing meaningful relationship where you can feel safe to share your emotions, explore past experiences, challenge present actions and hopefully find a way to 'relate better to yourself and to others' (Clarkson).
Experience: My training and experience was gained at Kingston Women Centre and Brunswick GP Medical Centre
Membership: I am a registered member of the British Association for Counselling and Psychotherapy (MBACP, membership number: 00767243) and bound by their ethical framework
Fees: My standard fee for a 50 minute regular counselling session is £50. The assessment session might take slightly longer than 50min as there are more things to discuss on this first visit.
Qualifications: Foundation Degree in Integrative Counselling (FdSc)
Certificate in Counselling, Level 3
Introduction to Counselling Concepts, Level 2
Further training:
Suicide and Suicidal Ideation
Empowerment Model for Rape victims
Emotional resilience and self-harm of children and young people
Phototherapy
Directionality
Masculinities
I am experienced helping clients who have difficulties with:
- Anxiety and depression
- Bereavement
- Stress
- Relationships
- Suicide and Self-harm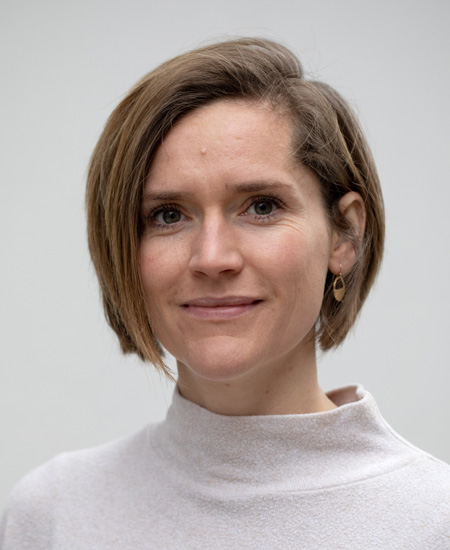 DR. BRONWYN STEWART
Specialist Clinical Psychologist 
Specialist in working with children, adolescents, families and adults to treat a wide range of difficulties.
We are all different and so are our problems. I offer a non-judgemental, confidential space to think about the difficulties you may be experiencing, what may have caused them, and what may be the best way to deal with them. Psychological difficulties can be complicated and varied, and different people prefer to deal with them in different ways, for this reason I offer a space to collaboratively explore your situation and my expertise to help to find the best solution. I am trained to administer complex assessments and identify and offer the best evidence based treatment. While I have been predominantly trained in the cognitive behavioural therapy approach, I value and incorporate systemic, psychodynamic and solution-focused approaches to provide support and help to individuals and families in need.
Qualifications
D.Clin.Psychol., Doctorate of Clinical Psychology, University College London
BSc (Hons) Psychology, Bristol University
Registration
Registered Practitioner Psychologist, Health Care Professionals Council (HCPC)
Chartered Clinical Psychologist (C.Psychol)
British Psychological Society (BPS) member
Division of Clinical Psychology member
EMDR Association UK & Ireland member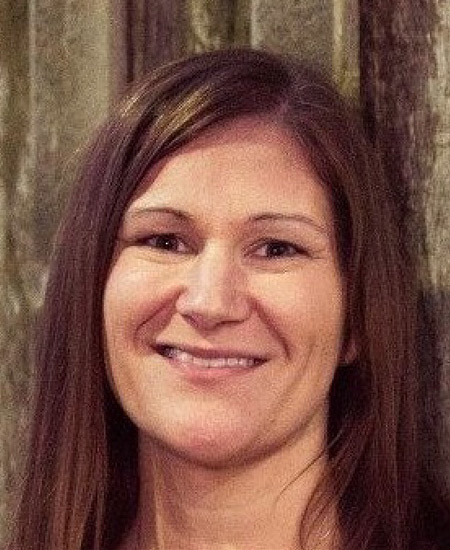 DR. JULIA WOOLLATT
BSc (Hons), DClinPsych.

HCPC Registered Clinical Psychologist, PLY26003
I am a fully qualified Clinical Psychologist who has a flexible, open and friendly approach. I work collaboratively with individuals, families and networks to develop a shared understanding of their concerns.
I have worked in the NHS, and some private service providers, since 2002. During this time I have gained a wide variety of experiences with clients of all ages in community and inpatient settings. I have developed a specialist interest in working with children and families, spending much of my career in CAMHS (Child and Adolescent Mental Health Teams). I have also specialised in working with children, young people and adults with complex neurodevelopmental presentations (particularly Autism Spectrum Disorders, including those with demand avoidant profiles of behavior and girls/women who can present differently).
I offer comprehensive psychological assessments (including for ASD/ cognitive assessments if needed), consultation, training, and intervention (including individual, family and parent support work). I am also able to attend school and multi professional meetings to help others support and understand the client.
I work with a range of issues which include:
- Autism Spectrum Disorder including Significant Demand Avoidance and Female profiles
- Behavioural Challenges
- Anxiety including specific difficulties with Obsessive Compulsive Disorder (OCD), Panic Disorder, Agoraphobia, Social Anxiety, Health Anxiety, Generalised Anxiety Disorder and Phobias
- Depression
- Emotional Regulation Difficulties
- Anger Problems
- Attention Deficit Hyperactivity Disorder (ADHD)
- Attachment Difficulties
- Adjustment Difficulties
- Low Self-Esteem and confidence

Pricing
- Pre-Assessment Phone Consultation/ Discussion (10mins) - Free
- Initial Specialist Assessment (which lasts between 60-90mins) - £100/ hour
- Ongoing Sessions (50-60mins) – £100
- Home Visits available – please contact me to discuss pricing
- School/ Professionals/ Other meetings - £100/ hour plus travel time at £50/ hour and expenses
- Autism Spectrum Disorder Assessment – from £800 (please contact me to discuss further as different options are available)
Please note, if you are on a reduced income, a student, or unable to meet the full cost of my services, please talk to me about other cost options that are occasionally available.
Qualifications
Doctorate in Clinical Psychology, Oxford University (2010) BSc (Hons) Psychology, Aston University (2002)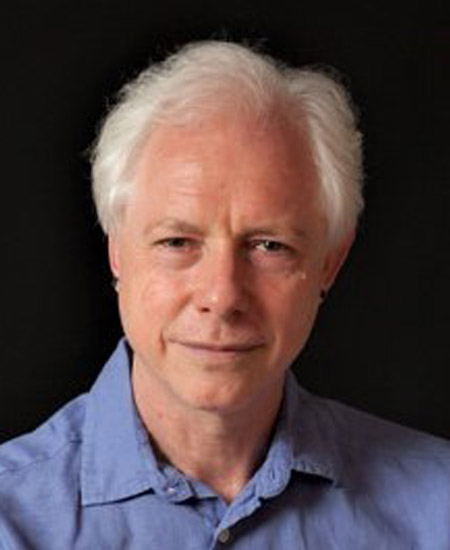 MIKE BROADBENT
BSc(Hons), MSc, DipHE, MBACP
Psychodynamic Psychotherapist
As a psychodynamic psychotherapist I believe that current life issues have their roots in what happened earlier in life. This often goes back to early childhood when our basic patterns of thinking, feeling and behaving are laid down in neural patterns in our brains. I also believe that it is the counsellor's role to facilitate the natural self-healing processes inherent in us all. This means releasing the latent healing power of the mind to change the neural patterns to enable the person to overcome current difficulties and live a more fulfilling life.
Psychodynamic therapy is not generally about fixing a particular issue, although this can be a consequence. It covers the whole person – beliefs, attitudes, values, thought processes, emotions, and behaviours. This is a gradual process occurring over months or years as self-awareness grows and changes occur. Psychodynamic therapy is not for everyone as some have a specific issue that can be addressed by other modalities, and for some these resolve the whole life concerns as well. Different modalities suit different people, and at different stages in their lives.
In psychodynamic therapy sessions are held at the same time every week and last for 50 minutes each. During the sessions the client dos most of the talking. The counsellor listens and works with the client to help him/her gain greater self-understanding, perhaps by making links between the present and the past working through some unresolved emotion from the past. The client and counsellor work in a partnership of discovery that may be, at different times, enjoyable, enlightening, empowering and also sometimes painful as we come to terms with what happened in the past.
The process is not just about looking backwards. It is also about searching for meaning and purpose to find greater enrichment from the future. Often this is about finding our authentic selves and gaining the courage to express that self rather than living within an outer personality that we have constructed in order to conform to society's expectations.
If you think that psychodynamic therapy may be for you we would have an initial brief discussion on the phone and then set up an assessment session where we can look together in more detail about whether psychodynamics is the most suitable approach for you. It also gives you a chance to meet me and a taste of what the sessions will be like.
I charge £50 for the assessment and for each session thereafter. I have evening appointments available.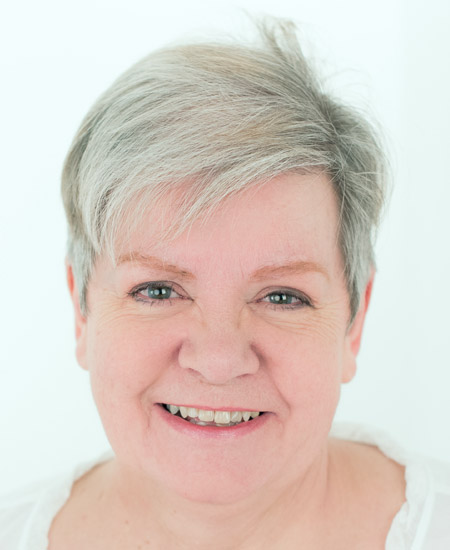 BARBARA RIDDELL
MBCAP
Therapeutic Counsellor
Counselling can explain why we think and behave in the ways we do – often repeating patterns that don't help us. A counsellor can help you to untangle your problems so that you can change unhelpful patterns of behaviour. Counselling is a time for you – where whatever you say will be treated in confidence and with respect and without being judged.
I am an experienced, fully qualified Counsellor. My focus is on the uniqueness of each of my clients and the relationship we have together. If you are struggling with any kind of worries or concerns, then please contact me for a free confidential chat. I am a Registered Member of the British Association for Counselling & Psychotherapy (BACP) and abide by their Code of Ethics.
Issues I help with include:
- Addiction (alcohol, drugs, gambling)
- Anger management
- Anxiety
- Depression
- Borderline Personality Disorder
- Bipolar Disorder
- Low self esteem
- Relationship issues
- Childhood trauma
When?
I can see you during the day or in the evening. Each session lasts for 50 minutes and you usually come once a week.
What does it cost?
Each counselling session costs £50.
Counselling qualifications
- Level 5 Diploma in Therapeutic Counselling
- Level 3 Counselling Skills & Theory
- Level 2 Intermediate Certificate in Counselling Skills
- Level 3 NVQ in Health & Social Care, specialising in Substance Misuse
About me
I spent over 20 years in the fast-paced world of Public Relations and Journalism, working in London PR consultancies. I eventually burnt out and took a career break to study for a university degree, graduating with a First Class BA (Hons) degree in Cultural Studies, followed by a Master's degree in the same subject. I then worked for many years in mental health, empowering people who use mental health services to shape these services themselves. I have also set up and run a number of service user groups (both in mental health and substance misuse) and I have also worked as a University tutor, lecturing in service user empowerment at the University of Surrey. My own mental health issues led me to receiving many years of therapy and I saw first-hand how beneficial it can be. It was this that sparked my interest in training to be a counsellor.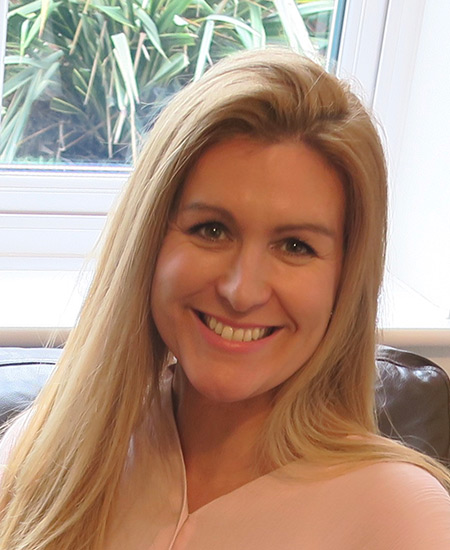 VICTORIA SMITH
Integrative Counsellor / Psychotherapist
Clinical Hypnotherapist
Master NLP
I am a fully qualified and registered integrative counsellor/psychotherapist. Having gained a BSc in Integrative Counselling I went on to work as a youth counsellor in the education system. I then studied at the Surrey Institute of Clinical Hypnotherapy and qualified as a clinical hypnotherapist and master neuro linguistic practitioner. I also hold certificates in child protection, drug and alcohol addiction and am a certified nutritional advisor. My therapeutic approach is integrative, which means that I draw on different theories to take into account of personal circumstances and individual needs. I have been working in private practice since 2014. I am a registered member of the British Association of Counselling and Psychotherapy and work within the BACP ethical framework for good practice.

Counselling and psychotherapy can provide a safe and supportive space for you to explore difficult thoughts or feelings. It can be a journey of self discovery where negative thoughts and feelings maybe challenged as you move into a happier place in your life. Within the counselling room you are able to discover who you truly are and become more equipped to overcome emotions and situations that had previously seemed overwhelming. 
Hypnotherapy is a valuable therapy that can help to release past trauma and decondition established habits. Even though our personal unconscious only ever seeks to promote our well being it can often be the seat of faulty learning from our childhood, leading to low self esteem, under achievement and sometimes worse. Often it attempts to protect us by raising our fears and anxieties to phobic levels to keep us from a particular activity or stimulus it sees as dangerous. Utilising hypnosis in therapy often facilitates an unconscious relearning process. Hypnotherapy is a useful therapy for any behavioural or habitual problem you may be facing.

If you feel like therapy is something that you would like to explore the next step would be to book an initial appointment where we can discuss what has brought you to therapy, what you hope to get out of therapy and how you and I would work together. 
Our therapists' registrations & associations
Surrey Centre for Natural Health is not an organisational member of the organisations listed above and is therefore not affiliated or accountable to them.